Last week I showed you the first phase of our nursery and how I
painted train tracks
on the main wall. This week I am showing you some of the random decorations and accents we added around the room and then next week I will show you the furniture and pictures of the room in it's entirety.
On the wall adjacent to the train tracks I continued one rail around the corner and then painted the railroad ties as if you were looking at the track from the side. (And like the train tracks on the other wall I used tape and measured to ensure my lines were straight and even.) I then had a wall decal of a train that I put on the track. I like the way your eye follows the line of the track around the corner of the room. (You'll get to see what I'm talking about next week.)
Then above the closet doors I have a sign that reads "Born to wear Black and Gold." I thought that was appropriate for our little 4th generation Boilermaker; and yes we already have a Purdue onsie to bring the baby home from the hospital in. You can also see a better shot of the Purdue border going around the top of the entire room.
On top of a bookshelf we have my old pom poms, a maternity figurine we were given as a gift and photos of family who graduated from Purdue. We've started to collect some books to read to the baby which will go on the shelves underneath.
I hung curtains in the room that were black, as I read where keeping the room dark during the days while the baby naps helps with sleeping and these do a great job of blocking out the sunlight in the room. I have a gold colored tie back so the curtain can be open at times as well.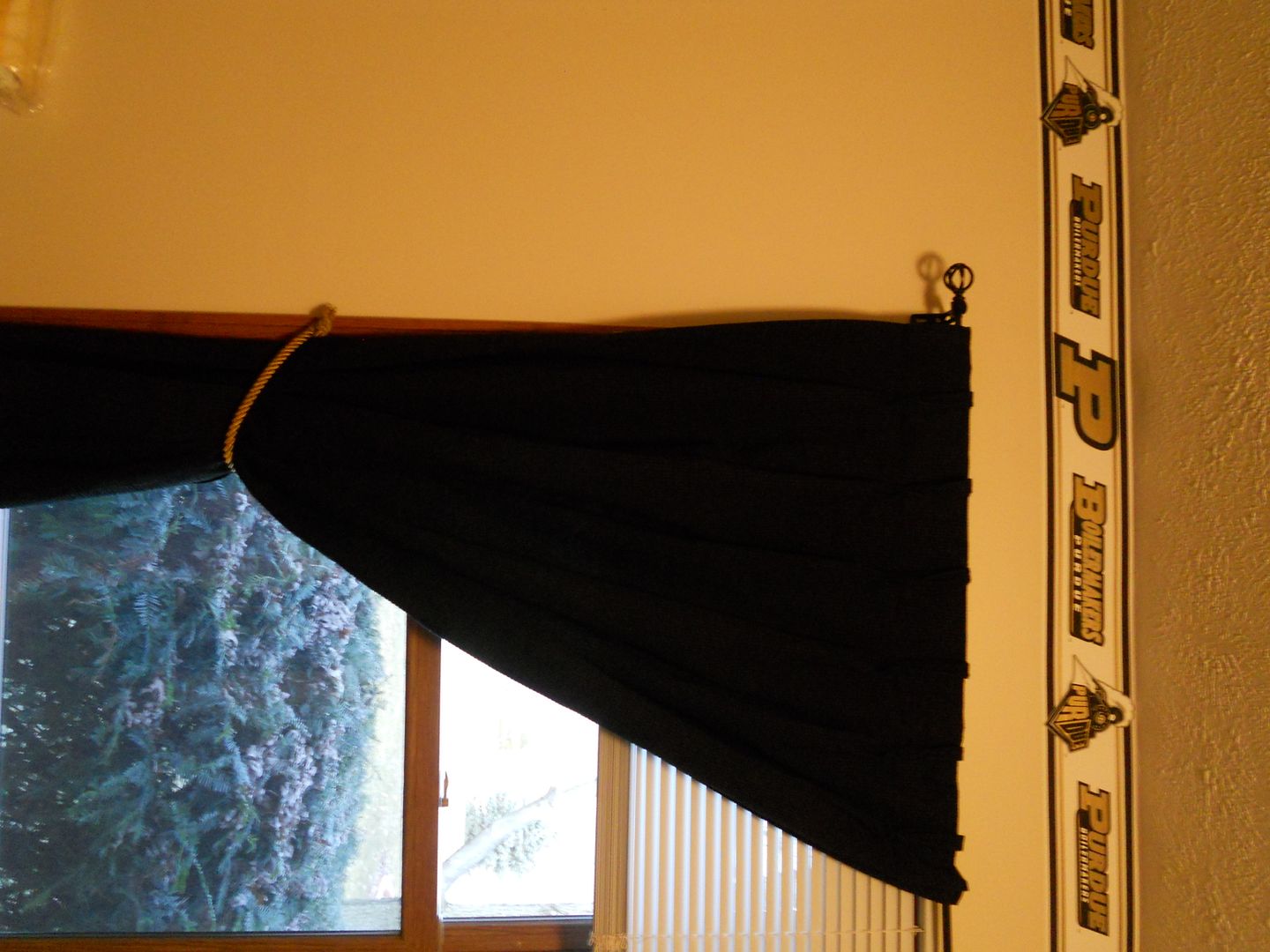 Then above the changing table there is a shelf with some Purdue figurines and pictures of Ott, E and I when we graduated from Purdue. Underneath that is a picture of Ross-Ade Stadium where the Boilers play Football.
And lastly on the main wall above the train tracks that I painted last week is a large wall decal that says "Boiler Up!" This is the wall that the crib will be on. I read where contrasting colors are supposed to stimulate the baby so I think the black and white should do just that, and like I mentioned last week, will make you swell with school spirit when you walk in the room.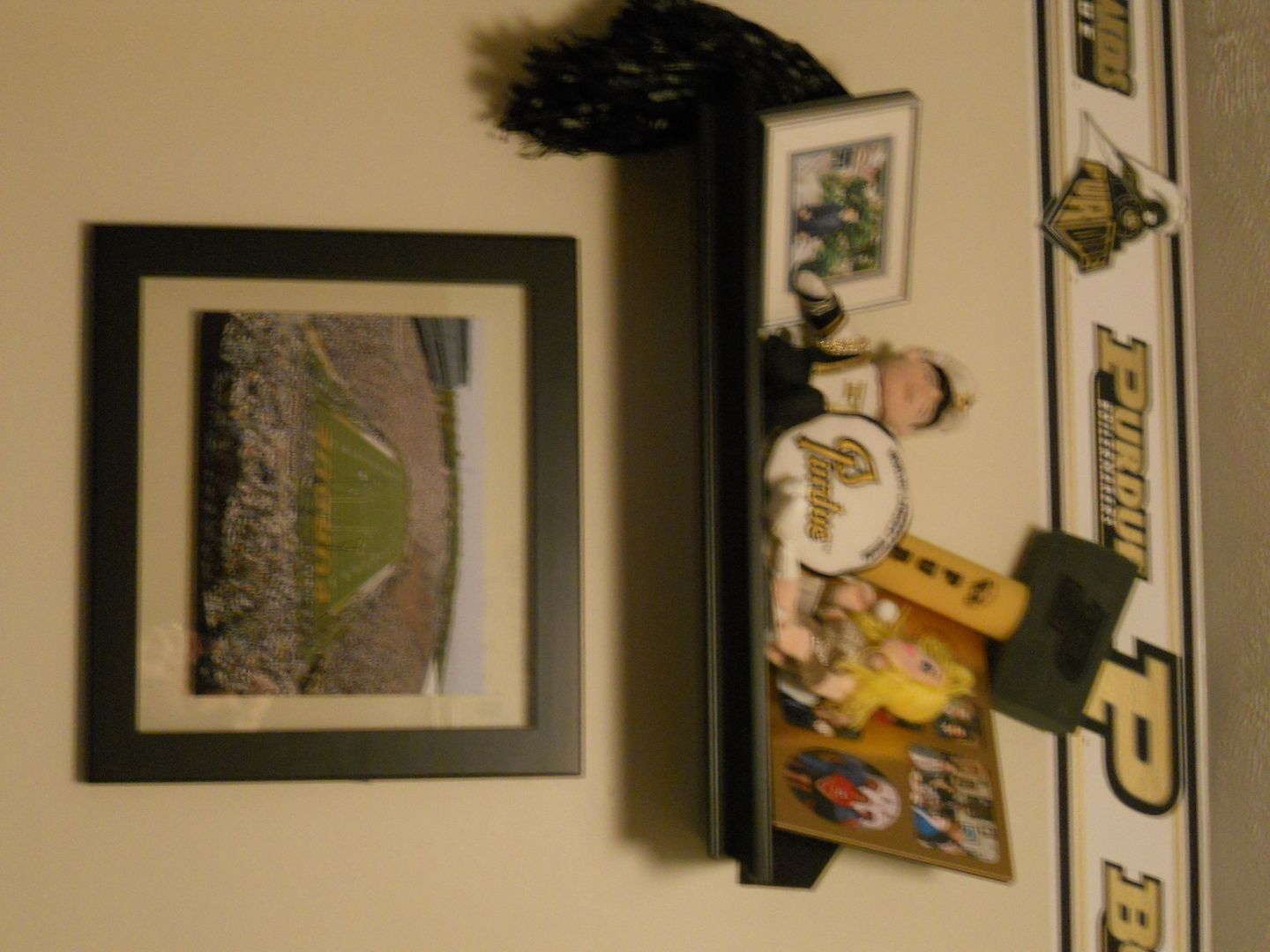 And although I didn't take pictures of it on the final wall I've hung our diplomas as well as some pictures of the Marching Band. (I figured I didn't need to take pictures of those as who hasn't seen a diploma in a frame.) Hail Purdue!!!!