I'll admit it... I'm a little
obsessed with donuts
right now. My donut pan is so much fun to use that I enjoy finding new recipes to try. So today I'm sharing this recipe for peanut butter donuts with chocolate glaze and then topped with some Reese's Peanut Butter cups. I love the peanut butter taste of the donut itself; as it taste amazing without the glaze and toppings as well (in case you don't have a sweet tooth.)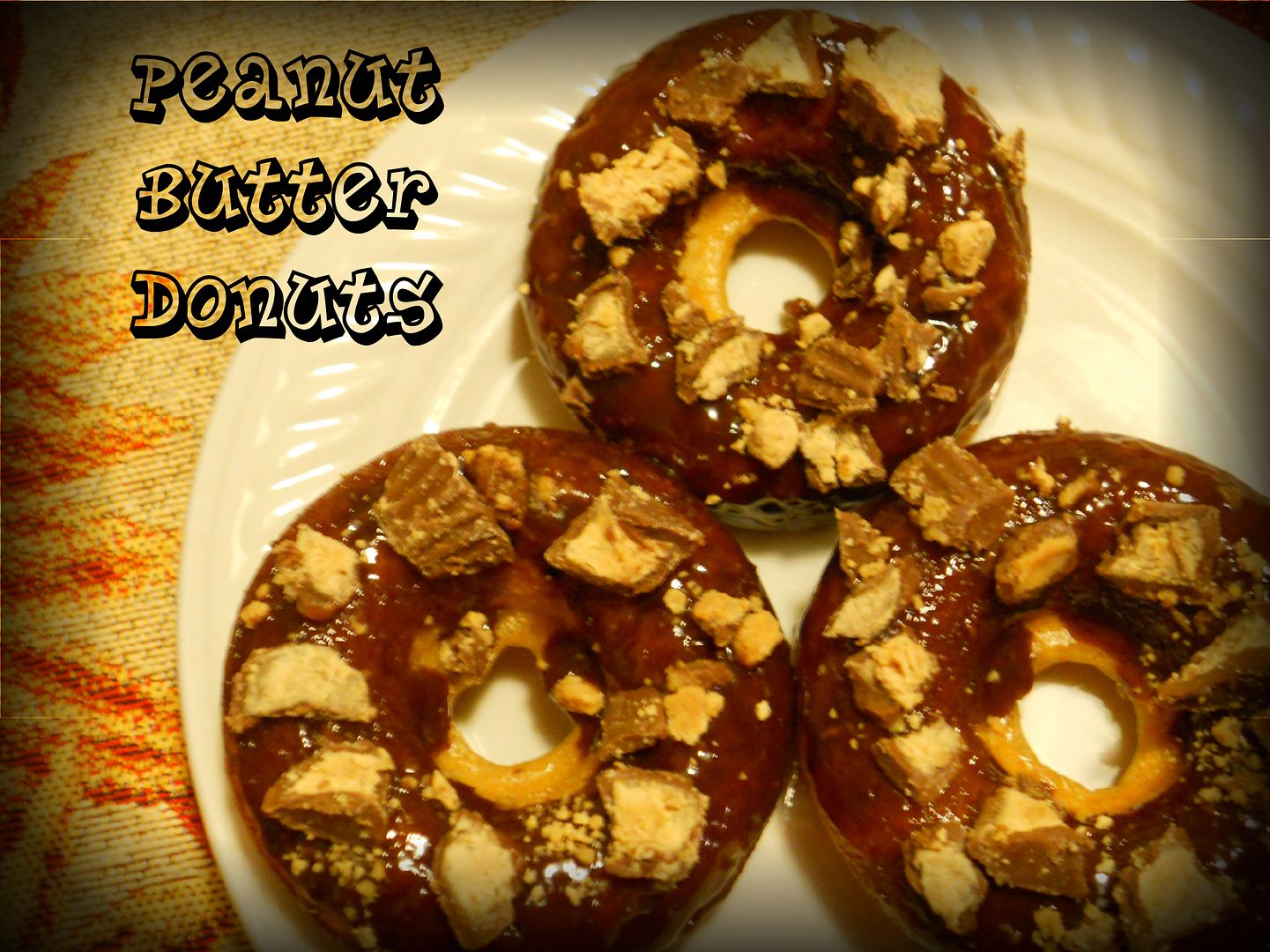 So pour yourself a cup of coffee and pull up a chair because you won't want to miss how to make these delicious donuts for yourself.
Ingredients: 1/3 cup shortening, 1/3 cup peanut butter, 1 1/4 cup brown sugar, 2 eggs, 1 tsp. vanilla, 1 3/4 cups flour, 1 3/4 tsp. baking powder, 1 tsp. salt, 1 cup milk
Place in gallon sized zip lock bag and squeeze into greased donut pan till about 2/3's full. Bake at 425 degrees for 8 minutes.
Dip donuts in glaze and top with crushed Reese's Peanut Butter cups.