As I continue on in "Pregnancy Week" on this blog; I would be re missed if I didn't talk about clothes. At 9 weeks my pants were getting tight. By 11 weeks I was down to only two pairs of pants that fit. So I headed off to do some maternity clothes shopping. And I gotta admit.... it was a little hard. The few stores that carried clothes only had 2 or 3 racks to select from and for me that was not nearly enough. I went to Old Navy, Target, Gap, Macy's, H&M and Destination Maternity; and between those stores I was able to find some of the basics to get me started. I'm trying to keep wearing as many tops as I already had as possible for as long as I can, but even those are starting to get reduced.
Here I am at 18 weeks and you can see my baby bump is showing.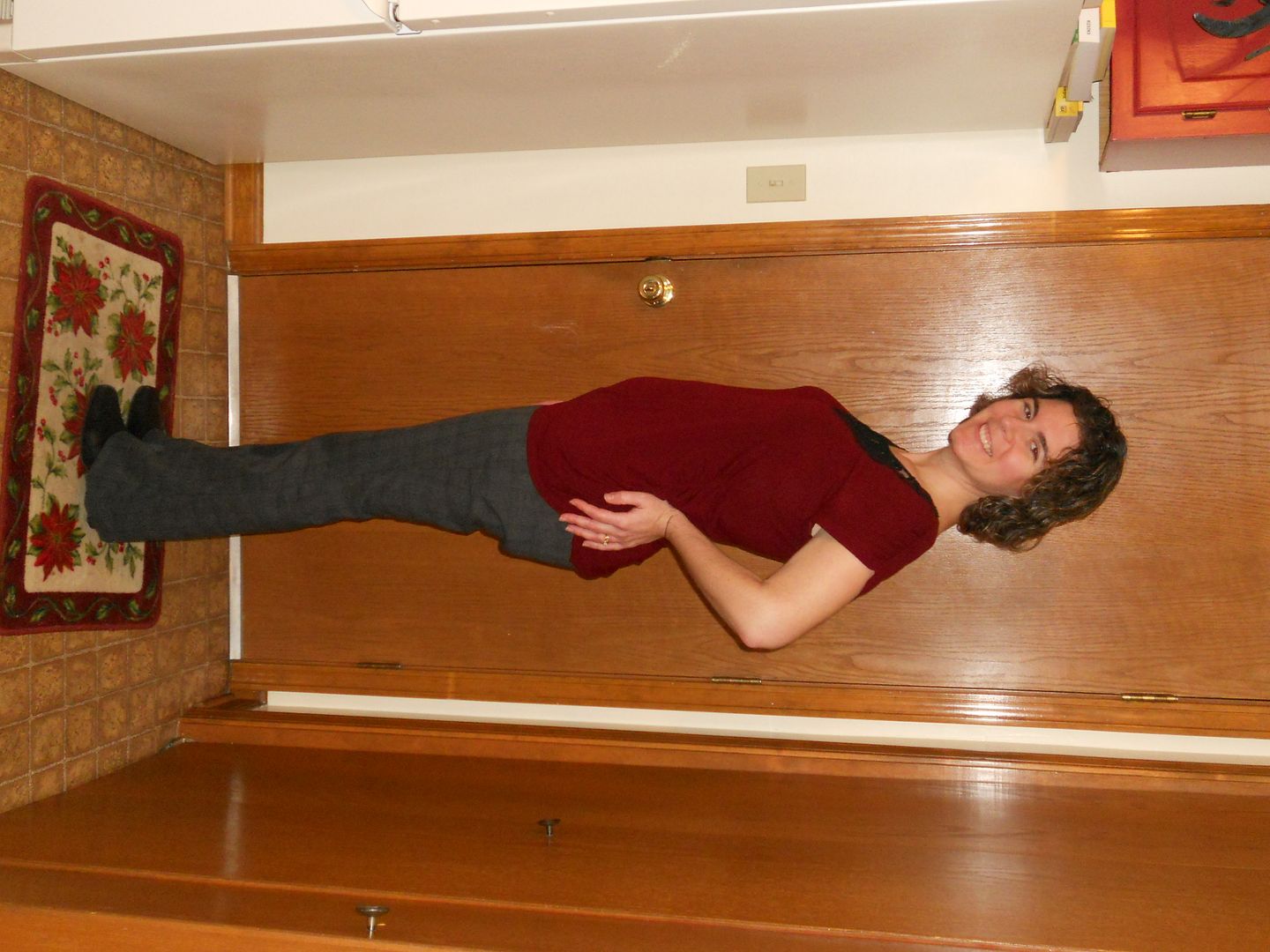 This top and pants I got at Destination Maternity. I like the detail around the neck and the sides of the shirt are gathered which should come in handy as my belly continues to grow. The slacks are black with a slight gray plaid to them. And as winter keeps approaching I can wear a black cardigan or shrug to keep warm.
Next up I'm showing off an outfit I bought at H&M. This is a gray sweater dress with a pair of black leggings. (The black turtleneck I already had.) The great thing about this sweater dress is that there is a belt that can be tied in front to show off the bump or later on tied in back.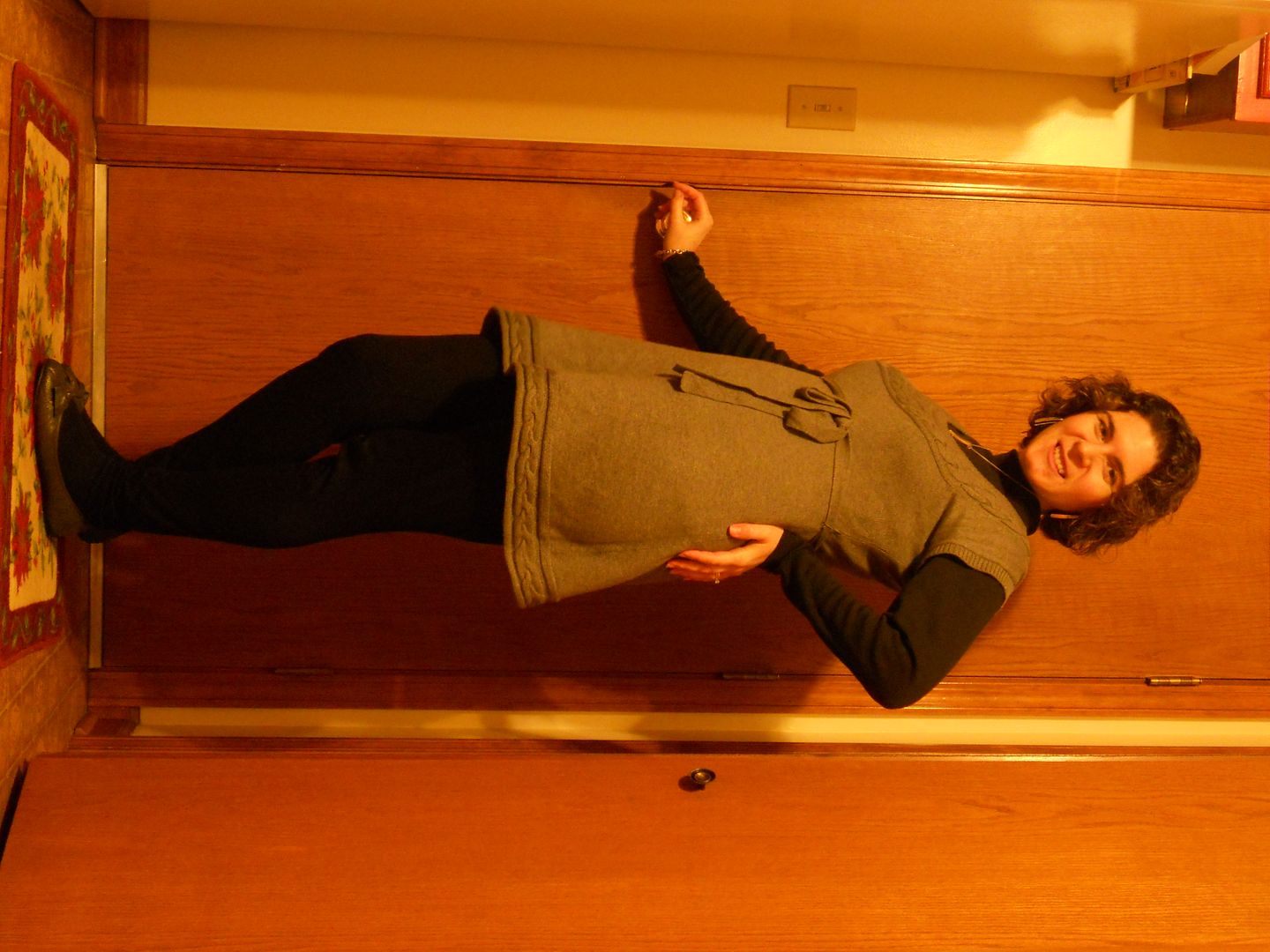 I have also bought a couple of ballet flats as I thought they might be easier to wear than heals, and as snow and ice start to accumulate this winter probably safer to be walking around in. With this outfit I wore a pair of silver flats to compliment the gray sweater.
I really like the detail in the knit around the neck and base of the sweater. I wore some silver jewelry as an accessory to the outfit and was all set.
So what tips do you have for maternity clothes shopping? What stores did you go to? And did the clothes you bought last all 9 months or did you have to buy bigger sizes later???