It's no secret..... I'm a basket case when it comes to Longaberger baskets. I love to decorate with them during the holidays, but before I get to showing you ways I do that I wanted to be sure and let you know that I am guest posting today on the
Real Farmwives of America & Friends Blog
about a traveling Longaberger Basket for Charity. You see The Longaberger Company has graciously agreed to donate one Medium Market Basket to the Farmwives to criss cross the country doing good deeds this holiday season. Then the first week in January we are going to auction the basket off on E-Bay and donate the proceeds to the Melanoma Cancer Research Foundation in honor of our fellow Farmwife Leontien from the blog;
Four Leaf Clover Dairy
. So stop by and see what charity I donated to and how I put the basket to good use!
Now on to my post about decorating with Longaberger. For one of my Christmas Trees I use the Large Ficus basket as my tree stand. This works great to hold up my tree and gives the room some country charm.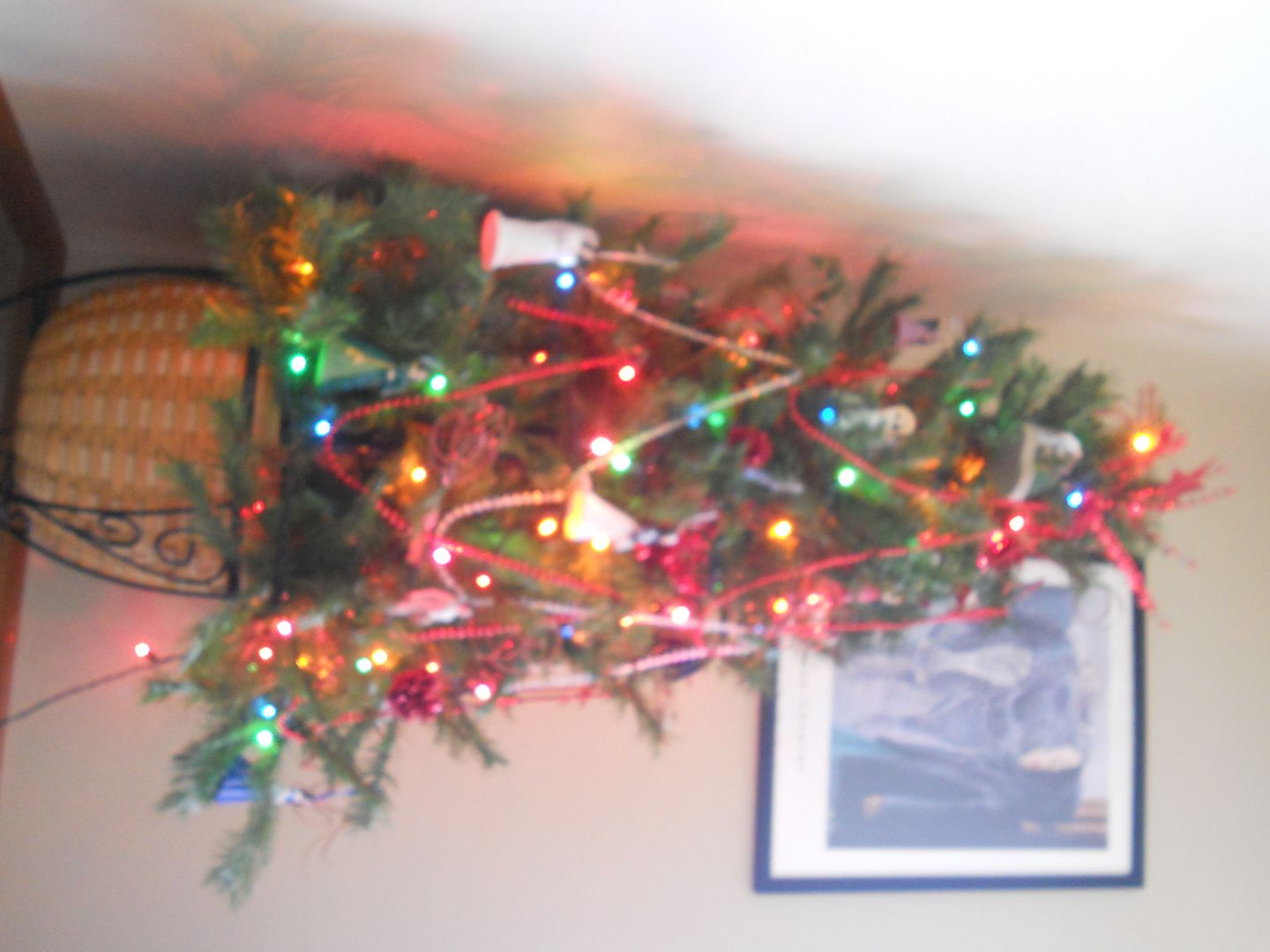 On my fire place hearth I have a couple of the Longaberger Christmas Baskets displayed with some other Christmas decorations. These baskets are great for storing extra Christmas items like Candles and Christmas Tree hooks that you need but don't necessarily want laying around for everyone to see.
Next I set out some baskets on my counsel table, behind our couch in the living room. On the far left you can see a small holiday basket that holds post it notes. I set it next to the phone for when messages need to be taken. Then on the far right I have coasters setting in another baskets for our holiday guests to use for their drinks.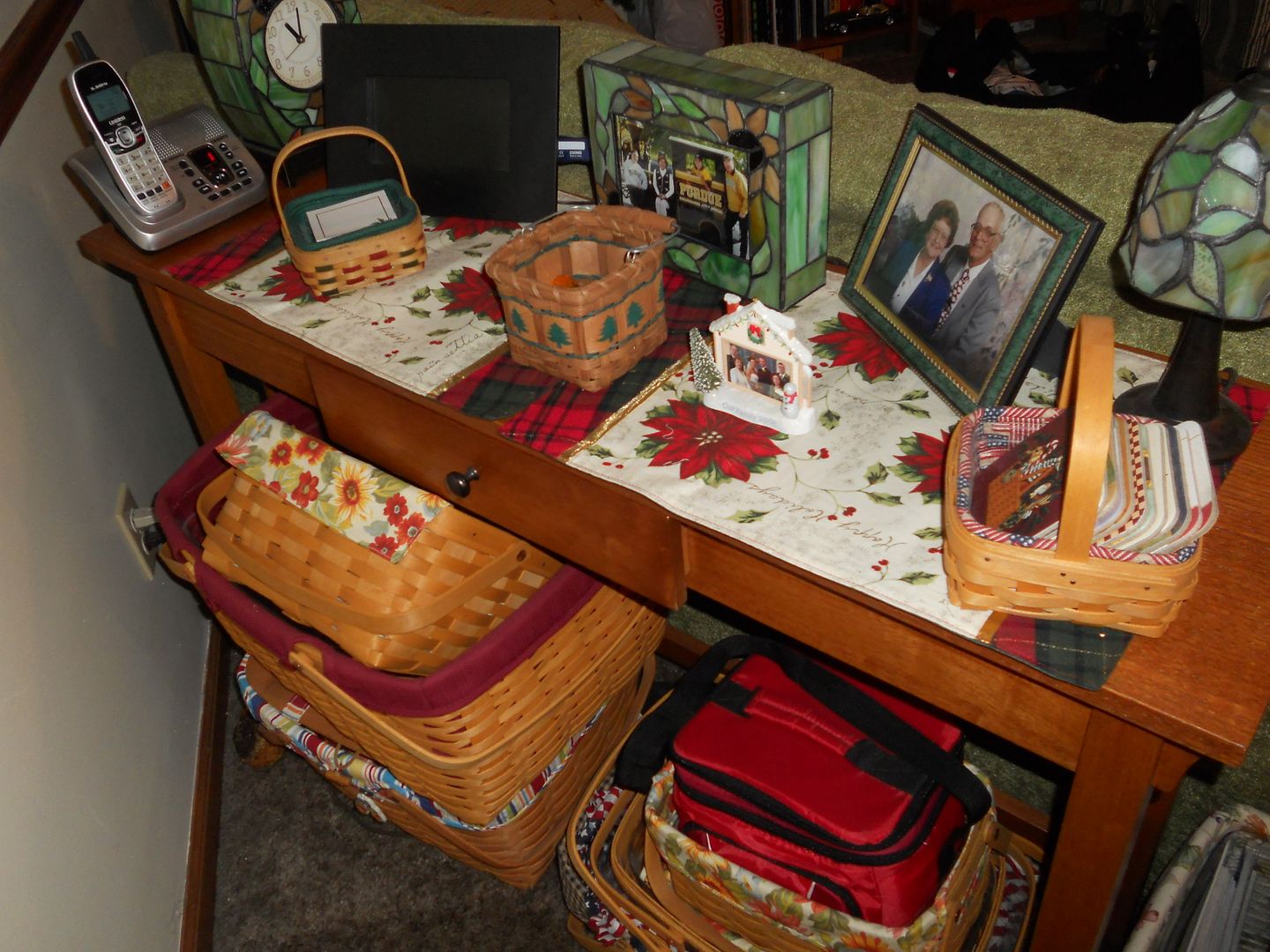 The last item I wanted to share is my umbrella basket. I found a small lid to place on top and now it can be used as an end table or holds a candle and small wreath. Just another way to add a little charm to house and decorating style.