Nothing beats a weekend afternoon, curled on on the couch, watching your favorite team play football while snacking on some tasty appetizers. I got this idea while clipping coupons out of the Sunday paper and knew this would be tasty, but I don't think they have a name. So I'm going to call them my Tasty Game day Appetizer Rolls. But the great thing about this particular appetizer; are the endless possibilities to how you could make this according to your own likes and preferences.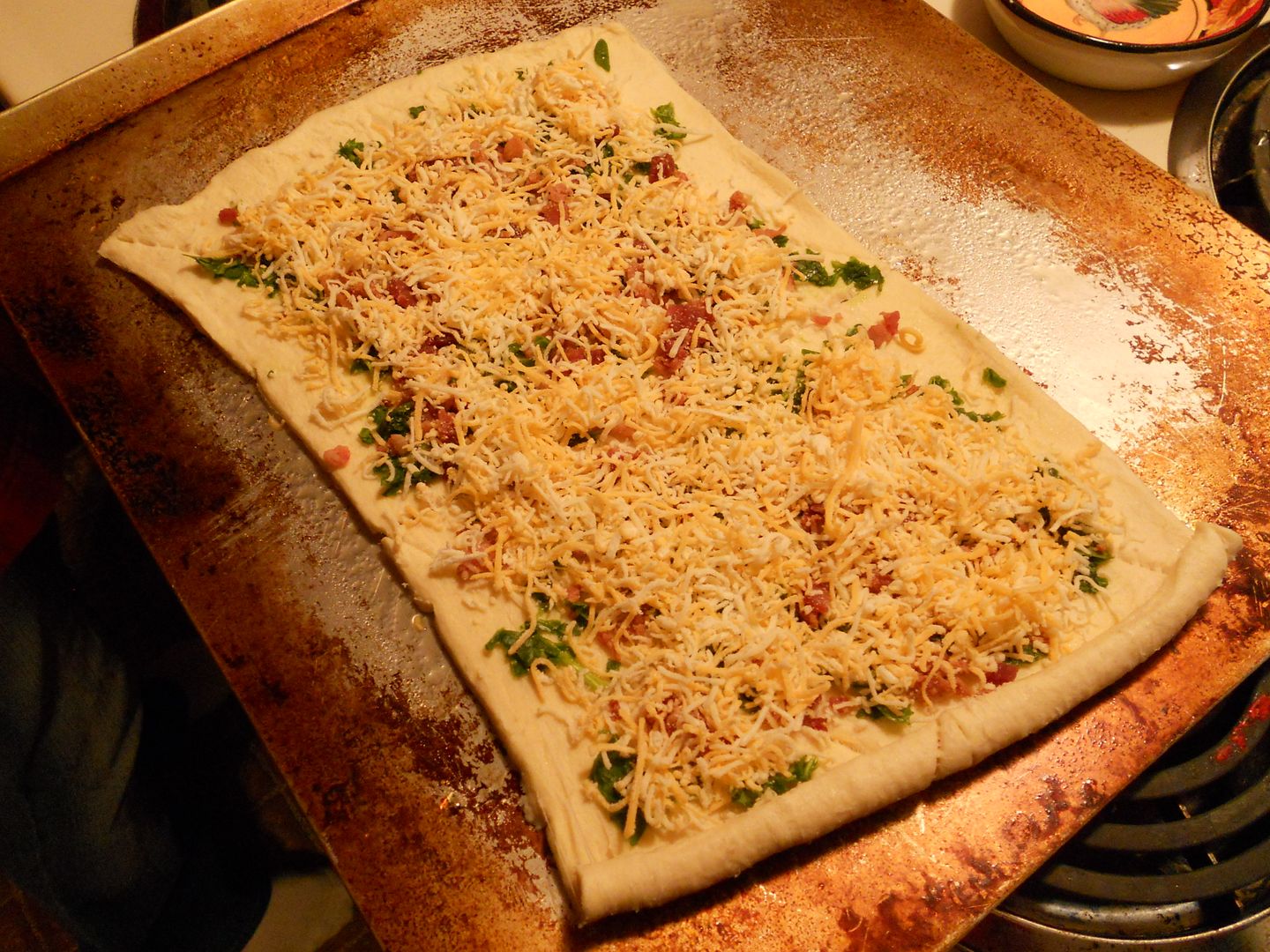 Simply take a can of Pillsbury Crescent Rolls. Unwrap and lay out flat. Next sprinkle your toppings on it. I used chopped spinach, tomatoes, bacon and cheese. Then roll up your dough and slice into about 1/3 inch pieces and spread out on a greased cookie sheet. Bake at 350 degrees for 12-15 minutes.
Serve and enjoy!
But lets think of all the other toppings you could use for this tasty appetizer.
Marinara Sauce, cheese and pepperoni.
Cheese and bacon.
Artichokes, spinach and cheese.
Chicken, tomatoes and ranch dressing.
Chicken and BBQ Sauce.
Or you could go a sweeter route with chocolate chips, peanut butter and marshmallows.
The list is endless, so whatever your family enjoys snacking on; wrap it up in a crescent roll, slice and bake and they will cheer even louder for their teams!!!