I was not surprised in the least when Ott, E selected this recipe out of Gooseberry Patch's Homemade Christmas Cookbook. You see he is crazy about Pumpkin and chocolate chips. (Remember the story about our
pumpkin pie
???) So combine those two ingredients and make them into a cookie and he was hooked. This recipe is ideal for fall, has a moist taste, nice consistency and the combination of chocolate and pumpkin is sure to please your taste buds.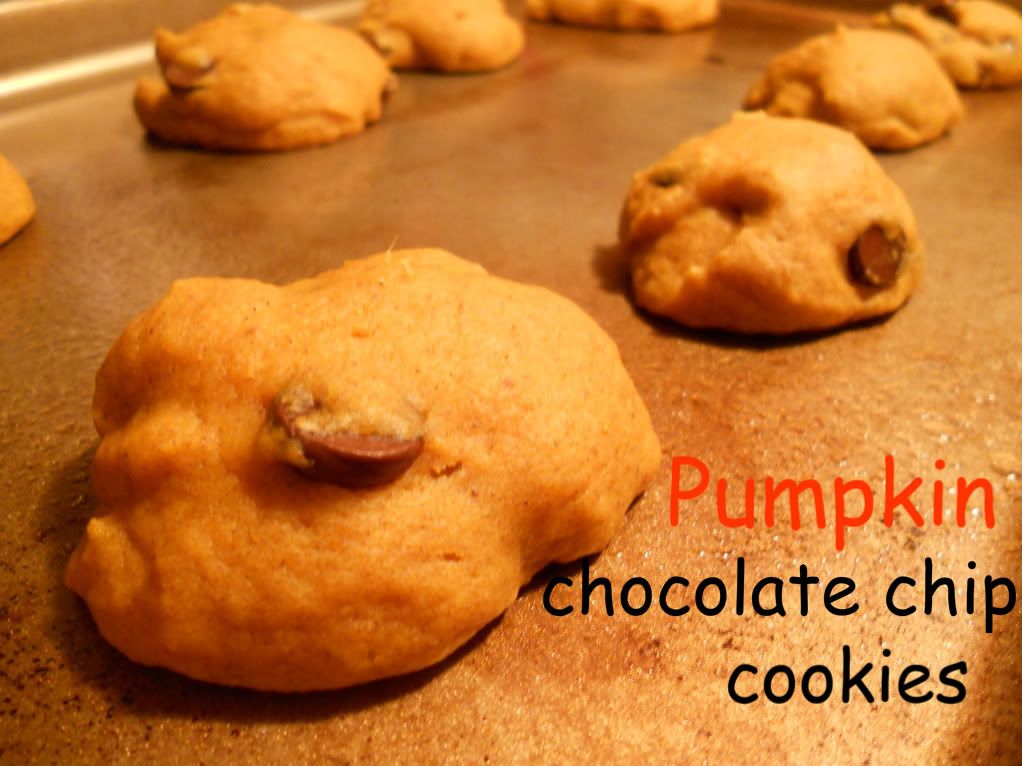 Ingredients:
1 cup canned pumpkin
1 cup sugar
1/2 cup oil or applesauce
1 egg, beaten
2 c. all purpose flour
2 tsp. baking powder
1 tsp. cinnamon
1/2 tsp. salt
1 tsp. baking soda
1 tsp. milk
1 tsp. vanilla
1 cup. semi-sweet chocolate chips
Directions:
Combine pumpkin, sugar, oil or applesauce and egg. In a separate bowl, stir together flour, baking powder, cinnamon and salt. Add pumpkin mixture to flour mixture; stir well. Dissolve baking soda in milk; add to dough and mix well. Stir in remaining ingredients. Drop by teaspoonfuls onto lightly greased baking sheets. Bake at 350 degrees for 10-12 minutes. Makes 2 1/2 dozen.
Only two more recipes to go and then I'll be giving away a copy of Gooseberry Patch's Homemade Christmas. With this cookbook you will either be all ready to start baking for the holiday seasons or have a great gift to give away to the baker in your life.