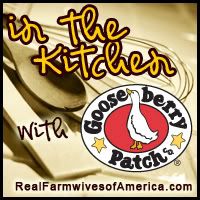 I was surprised when Ott, E picked this recipe out of Gooseberry Patch's Homemade Christmas Cookbook as it had marshmallows in it and Ott, E does not like marshmallows..... Ok this calls for a funny story that I just have to share with you before I share this recipe. There are two things I don't particularly like to eat; peppers and onions. So naturally when we go out to eat I try to order things without those 2 items. One time while we were dating Ott, E heard me ordering and told me I was a picky eater. There are only 2 things I don't eat, and he's calling me a picky eater. Well one winter after we were married I made him fudge and the recipe I use calls for marshmallow cream. Ott, E likes fudge but he didn't like to eat my fudge after he found out there was marshmallow cream in it. At that point I found out that he didn't like marshmallows so I couldn't resist the urge to tell him "You don't like marshmallow's? You're a picky eater."
Ingredients for Chocolate Oat Chews
3/4 cup butter, softened
1 cup brown sugar
1 1/2 cup quick cooked oats, uncooked
1 1/4 cup all purpose flour
1/2 tsp. baking soda
1/2 tsp salt
3 cups mini marshmallows
1 cup semi-sweet chocolate chips
1 cup dried cranberries (optional)
Blend butter and brown sugar together. In a separate bowl combine oats, flour, baking soda and salt. Slowly add dry ingredients to butter mixture and mix until thoroughly blended. Then set aside 1 1/2 cup of this mixture.
Press remaining mixture into the bottom of a greased 9 x 13 inch baking pan.
Sprinkle marshmallows on top.
Sprinkle cranberries on top. (This is optional I threw them in for something different.)
Sprinkle your reserved oat mixture on top of that.
And then sprinkle chocolate chips on top of that. Bake at 375 degrees for 20 minutes. Cut into bars and serve.
As you can see the marshmallows melt into the other ingredients in these bars and give it somewhat of a smore type of feeling and consistency. Ott, E thought these bars tasted like an oaty version of a rice krispie treat and really like them. So go figure on his marshmallow issues?!?!
Remember after 7 more recipes I will be giving away a copy of this Gooseberry Patch I am cooking out of, so keep checking back for more recipes and maybe you will be the lucky winner.
This post was linked to:
Monday Mingle Blog Hop
,
Meet Me Monday,
Monday Mingle,
Follow Us Monday Morning
Monday Hop Along with Me,
Monday Monkey Hop
,
Melt in your Mouth Monday
on Make Ahead Meals for Busy Moms,
2 Maids a Baking
on 2 Maids a Milking,
Tasty Tuesday
on Beauty and Bedlam,
Tempt My Tummy Tuesday
at Blessed with Grace,
Hearth N' Soul
with A Moderate Life,
Made from Scratch Tuesday
on From Mess Hall to Bistro,
Metamorphosis Monday
at Between Naps on the Porch,
Just Something I whipped up Mondays
on the Girl Creative,
Made by You Mondays
on Skip to my Lou