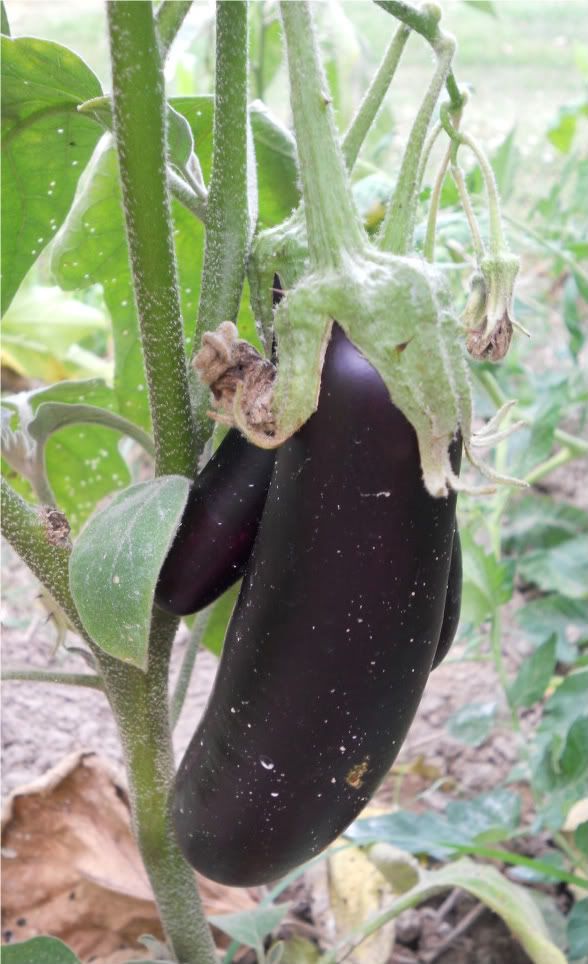 After coming back from vacation I was anxious to get out to the garden to check on things. It didn't really rain while we were gone and hasn't rained much at all the month of July, in fact I think they are saying it's one of the driest July's ever here in central Indiana. Needless to say, I was glad to see my eggplants and tomatoes survived the heat in our absence.
Now, if you'll recall a couple of weeks ago the readers voted on which Gooseberry Patch Cookbook I would cook out of for the next 10 weeks and selected Homemade Christmas. You should also recall that I said I would let Ott, E select the 10 recipes I would cook out of this book so you would get a man's impression on what sounded good, looked good and how he thought those recipes tasted.
I'll admit when I heard the winner was a Christmas themed cook book I was already to run to the store and buy peppermint, pumpkin and cranberries as I figured each recipe would have a Christmas theme, what I was surprised to find was that there were a lot of recipes you could use any day of the year. I was even more surprised that Ott, E picked one that called for eggplants, tomatoes and onions which we currently have growing fresh in our garden. So after a short walk out the back door and into the garden we were all set to make this dish.
Wait a minute..... do you think Ott, E's really reading through the cookbook?????
This recipe calls for 1 eggplant (peeled and sliced) and 2 medium sized tomatoes sliced. Layered in a greased casserole dish, and I must admit I really like the look of the red and green colors in this dish!
Here is a handy recipe for you to click on and print off so you can have this recipe handy for making in your own kitchen.
I then mixed some sugar, basil, oregano and salt in a bowl and sprinkled this over the eggplant and tomatoes.
Lastly I sprinkled both mozzarella and Parmesan cheese on top of the casserole before placing it in the oven at 375 degrees for 30-40 minutes.
And, remember after I cook up 10 recipes from this book I will be giving away a copy of this Gooseberry Patch Homemade Christmas cookbook to one of my lucky readers, so be sure to tune in each week and see what I'm making and at the end maybe you'll be the lucky winner?!?!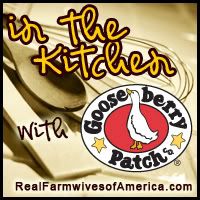 This post was linked to:
Melt in your Mouth Monday
on Make Ahead Meals for Busy Moms,
2 Maids a Baking
on 2 Maids a Milking,
Tasty Tuesday
on Beauty and Bedlam,
Tempt My Tummy Tuesday
at Blessed with Grace,
Hearth N' Soul
with A Moderate Life,
Made from Scratch Tuesday
on From Mess Hall to Bistro,
Tuesday Night Supper Club
on Fudge Ripple.