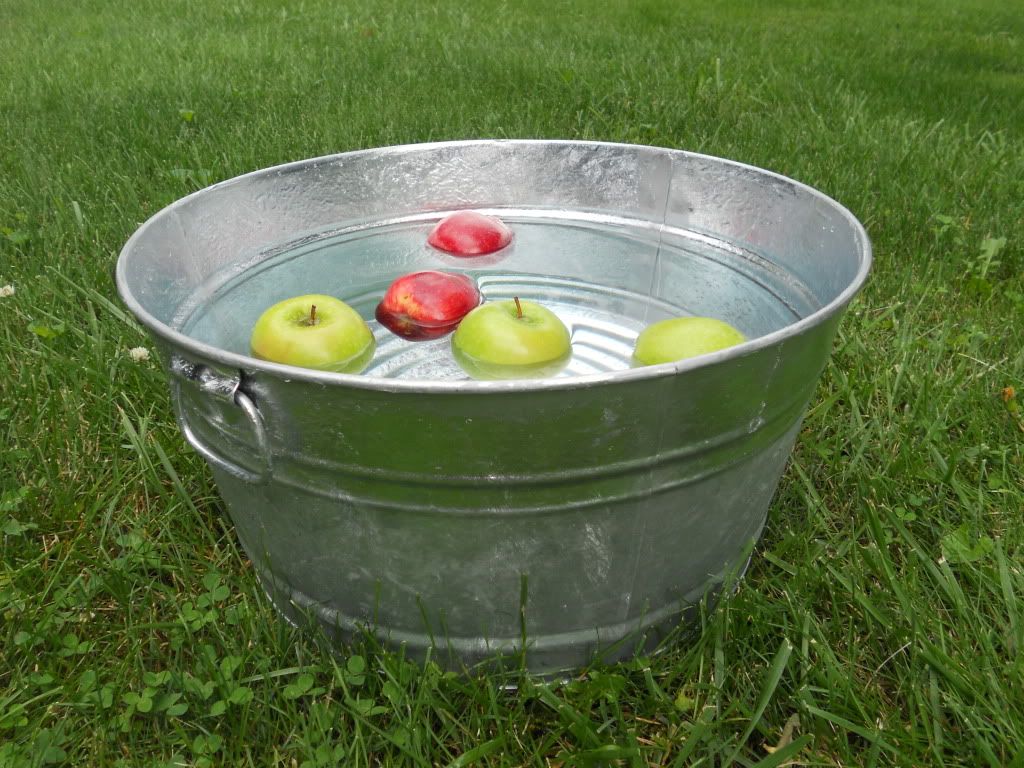 Or making an outdoor decoration out of it by adding some water, candles and flowers.
And then I thought... why not fill it with ice and drinks for an outdoor get-to-gether???
But I needed some way to label the tub so guests knew for sure where to get their drinks. A quick trip to the craft store and I bought some cut out wooden letter, paint and a magnetic strip.
I painted the letters and cut the magnet stip to match the length of the letter.
Then I pulled the sticky part off the back of the magnet and pressed it firmly to the letter.
Then placed the magnets on the galvanized metal tub.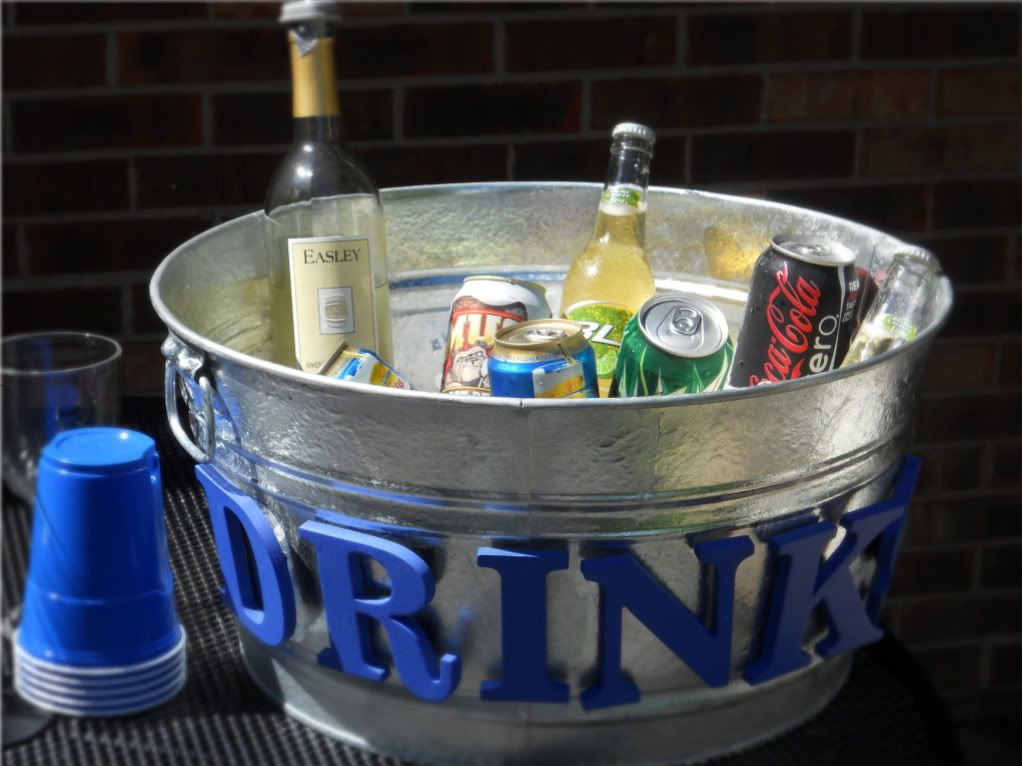 Now everyone knows where to get their drink on at and the letters easily come off so the tub can be used for other things.
Please note Red Hill General Store did provide me with this tub, but the photos and ideas shared about this tub are my own.