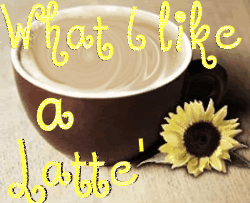 This week I am Liking a Latte' these cute little
no-bake marshmallow lamb cookies from Last Minute Mel
.
Of course with lots of our own lambs running around on the farm, I'm partial to these cute little Easter treats, but they are so gosh darn cute I had to give them a shout out.
Picture from Last Minute Mel blog.


Mel has a great tutorial to show you how to make these cute snacks for your Easter get-together. So be sure to stop by her blog for all the details.