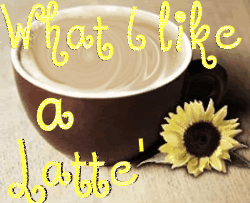 What I'm liking a Latte this week is a beautiful cake from the blog
I am baker
.
Check out this
Hydrangea Cake made by I am baker.
Isn't it beautiful!?!?! It just makes me long for spring or fun bridal/baby shower.
If you haven't figured it out by now I would love to be able to pipe and ice cakes (I talk about it with my simple cupcakes all the time) but lack the hand/eye coordination to ever make it look good. However, I am baker has a great tutorial on her site showing you just how she made this lovely cake. Stop by and check it out and I think you'll "Like it a Latte" too!!!