I want you all to know there is a new love in my life!!!! I cannot even begin to tell you how long I have waited. How much I have wished for this. Longed for this. Dreamt about this. I planned for this. Saved for this. And finally it just happened.....
I got a Red Kitchen Aid Stand Mixer!! (And don't worry Ott, E knows all about it.)
And I got the pasta roller/cutter attachment. So the first item I made with my new mixer was ravioli's. I made a spinach pasta from scratch, with a chicken spinach filling. It was delish, fun to make and the green color works out well for St. Patrick's Day. So here's how I did it.
I mixed up my spinach pasta in the stand mixer and then kneaded it with the stand mixer as well.

Spinach Pasta Recipe
4 cups flour
1 can, finely chopped spinach drained well
4 eggs
1 T. Water
Pour in blender and mix just until blended. Replace mixer paddle with bread hook and need for 2 minutes.




Place 1 Tablespoon of filling on each square.


Recipe for filling:
1 lb. cooked, finely cubed chicken
1 can spinach drained
3 T. of mozzarella cheese
dash of salt, pepper and nutmeg
Combine ingredients together.

Wet the edges of the dough with water. (This will help seal the dough to the top layer.)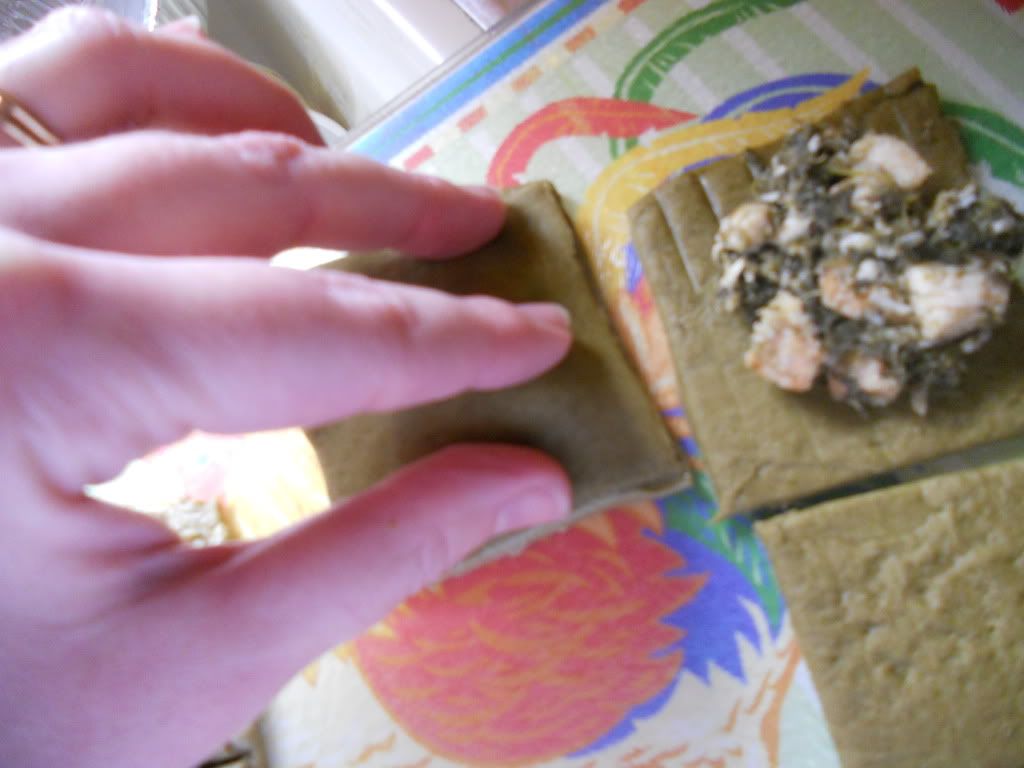 Use a fork to continue sealing the edges of the ravioli. Then place ravioli on drying rack for an hour.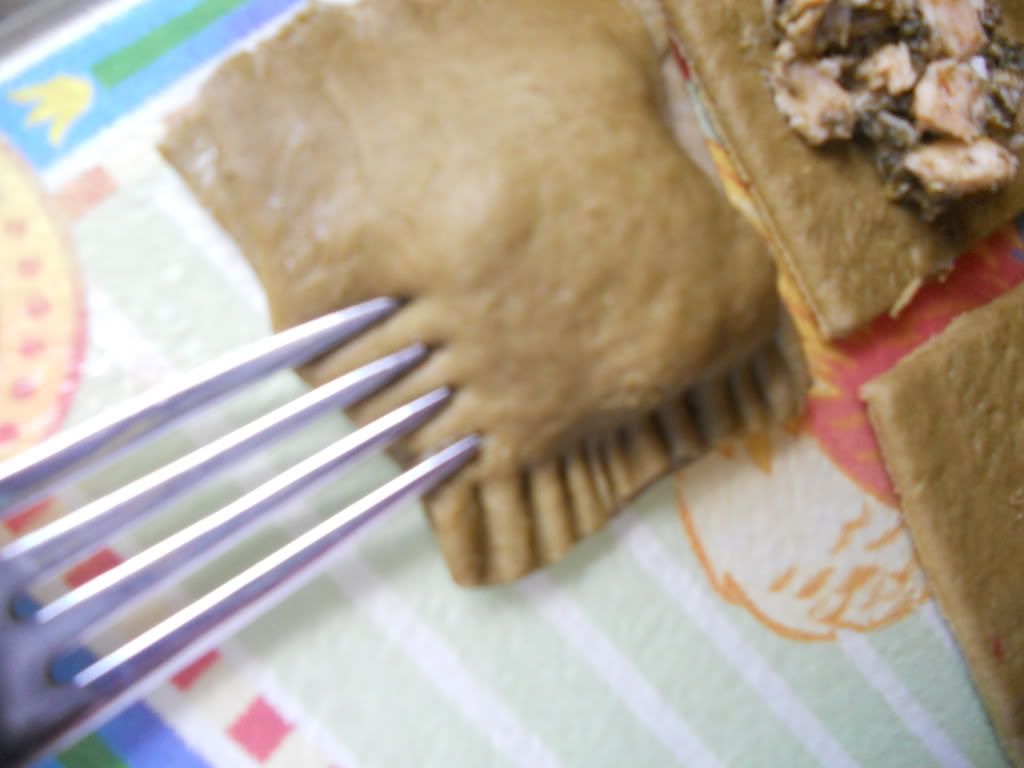 On the stove, in a pot of water add a dash of salt and a spritz of cooking oil, once boiling add the ravioli for 7-8 minutes or until cooked to your desired tenderness.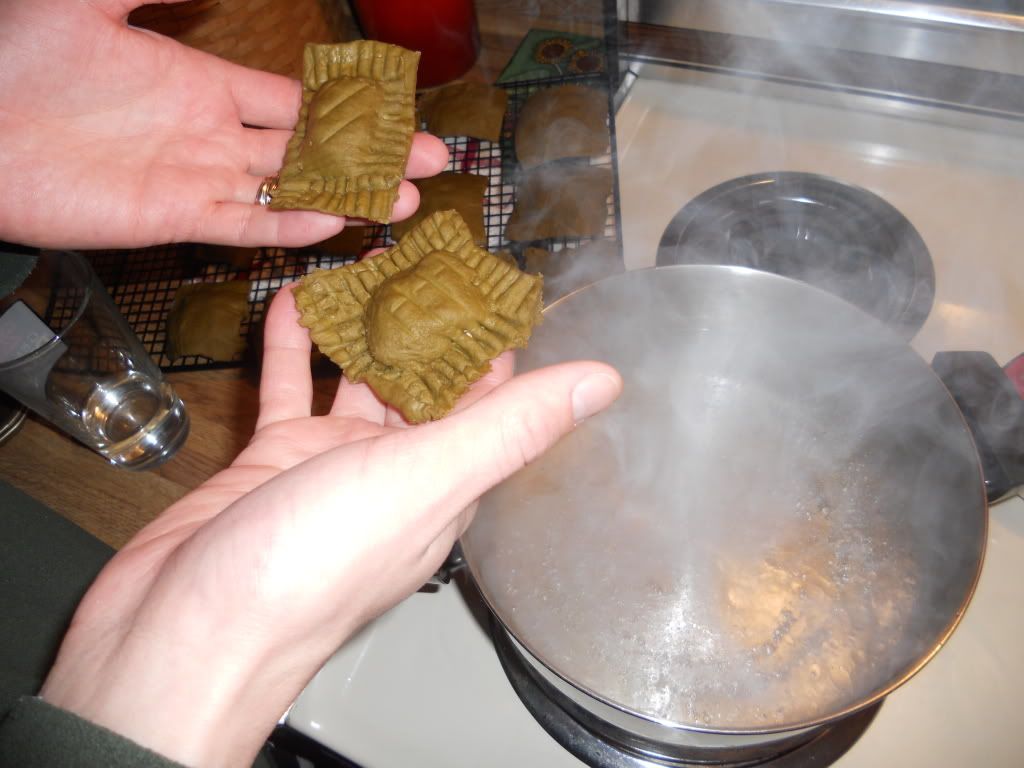 Plate and serve with pasta sauce.


So yummy and so fun to make. Just think of all the different pasta recipes and filling recipes I can try now.

This post was linked to:

Tasty Tuesday

Beauty and Bedlam,

Tempt My Tummy Tuesday

at Blessed with Grace,

Hearth N' Soul

with the Girl Chef,

Delicious Dish

at It's a Blog Party,

Delectable Tuesday

on Home Sweet Farm,

Tasty Tuesday

on 33 Shades of Green,

Made from Scratch Tuesday

on From Mess Hall to Bistro