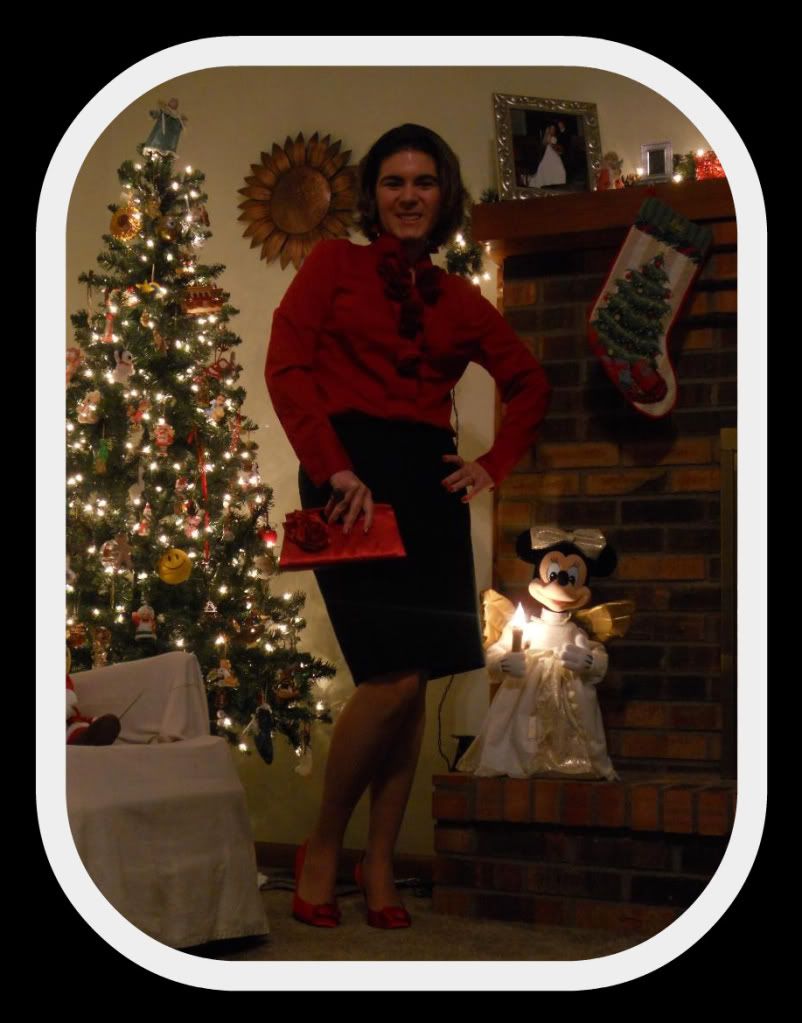 So I was at the Mall trying to do some Christmas shopping when I passed by this store front window and there on a mannequin was the most amazing blouse I had ever seen. It was like the crowds of shoppers parted, the light shone down on it and off in the distance I swear angels were singing and in that moment I knew....... this blouse would be great for all the upcoming Christmas parties I be attending this month. It had these cute flowers around the neck, which are so girly and in right now. I had to have it so I walked directly into the store and purchased it.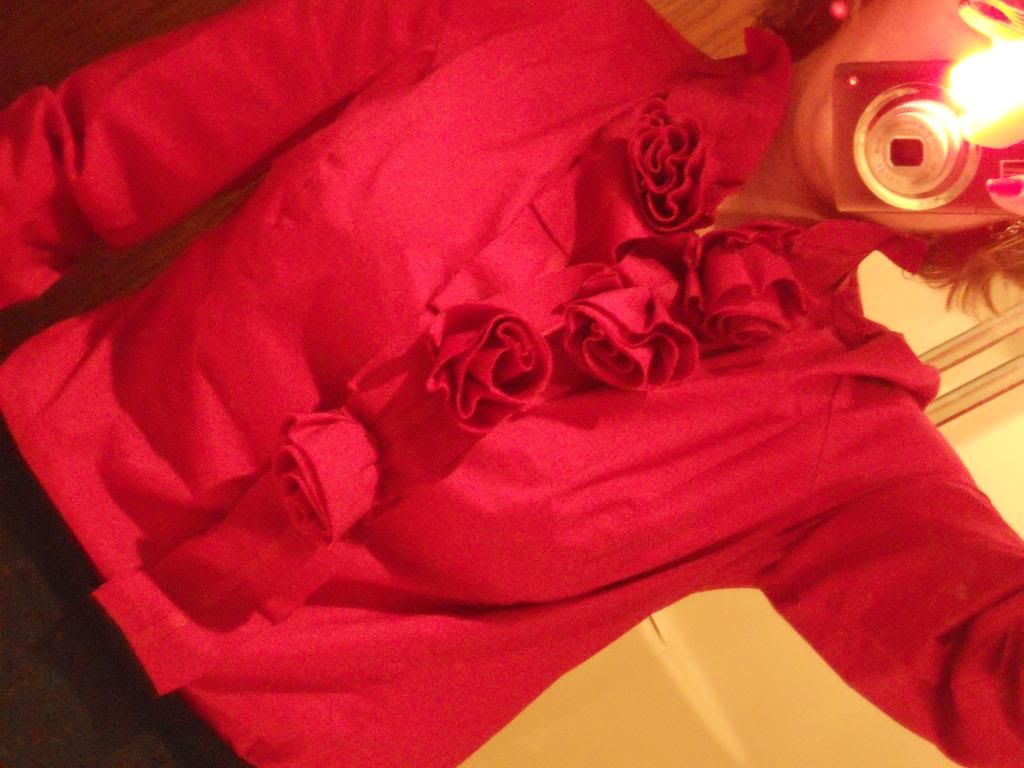 I continued on with my shopping. I had my list of items, I had my plan for purchases, I was all set and then out of the corner of my eye I saw something red. I stopped dead in my tracks and stared in amazement at the most perfect pair of red shoes. And not just any pair of red shoes, but red shoes the same color as my blouse and with a little coil of material that kind of looked like a rose, just like the material roses on my blouse. There again the light was shining down, and angels were singing, this was destined to be, I mean how many times do you find something so perfectly matched? I couldn't walk away from fate. So........ I purchased the shoes, and while the clerk was ringing me up she said, did you see we have a clutch to match? (There were those angels singing again.) Shoes and a purse that match, now that is the ultimate. I was so ecstatic that I almost started singing with those angels I kept hearing.
I added a ring and a pair of earrings along with a black skirt and I was all set to celebrate the holidays.
this post was linked to:
What I wore Wednesday
on the Pleated Poppy