Ott, E and I just got back from spending the weekend in Chicago. Luckily we beat the snow home, but while we were there for his company's Christmas party we were sure to stop by Marshall Fields (or some of you may call it Macy's but I will refer to it as Marshall Fields.) for some last minute Christmas shopping. So this is a picture of the Christmas Tree in the Walnut Room which is a restaurant inside Marshall Fields.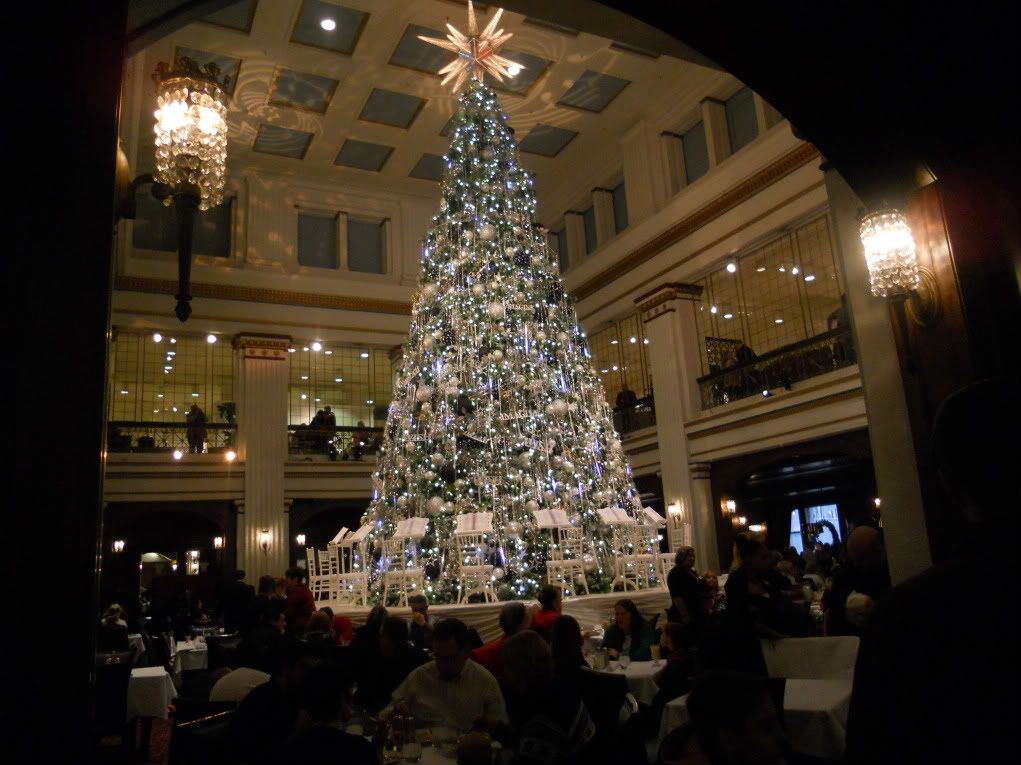 Then, it was time to go out to dinner and to our surprise our taxi pulled up out front.
24 people fit inside and it was off to dinner.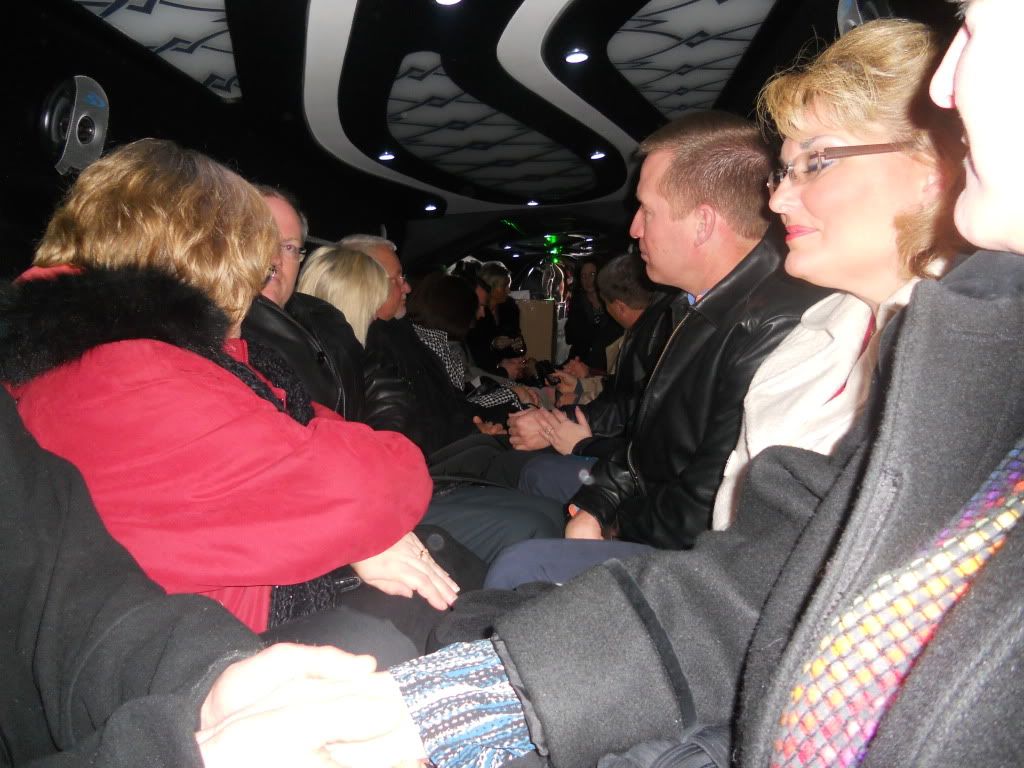 The next day we came home. And I gotta say, "there's no place like home."