I'm a big fan of the movie Gone with the Wind (GWTW). So much in fact that I have been collecting the ornaments at the Hallmark store. Each year another ornament comes out with one of the many dresses Miss Scarlet wore in that film. So last year I was thinking "whereever shall I go, whatever shall I do." So I decided to go buy a 2nd tree and display all of these ornaments. This tree is located in the corner of our dining room and I use red accent ornaments to coordinate with the other colors in my dining room.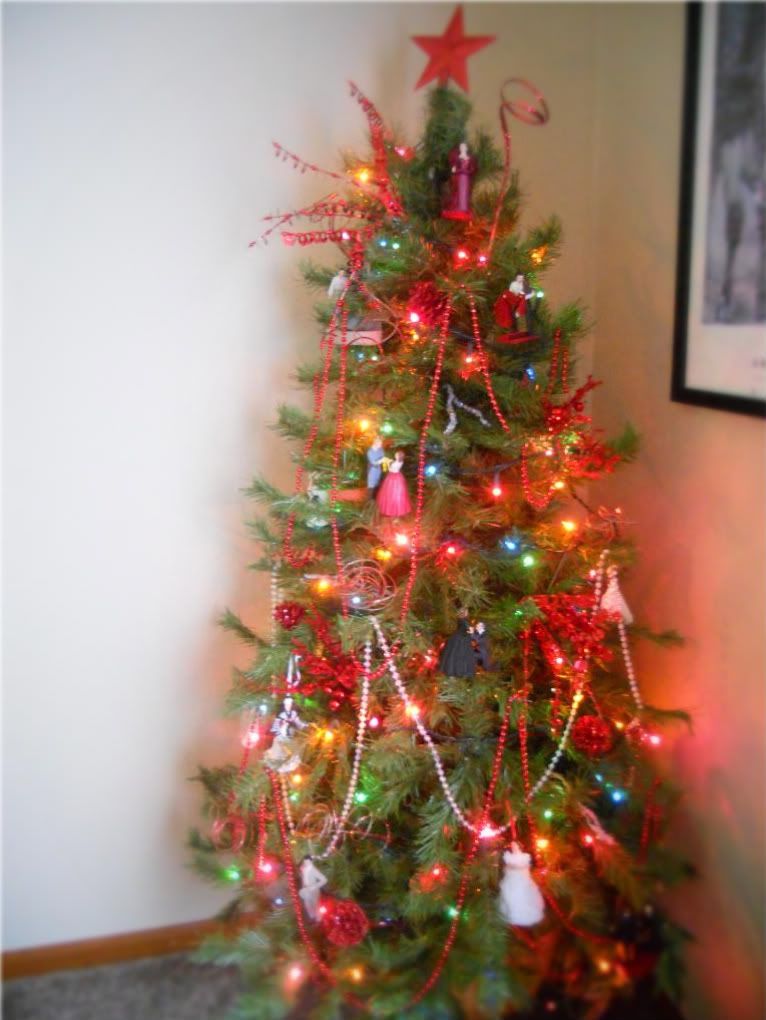 Of course besides Scarlett there are also scenes that include the dashing Rhett Butler. "Frankly my dear, I don't give a ....."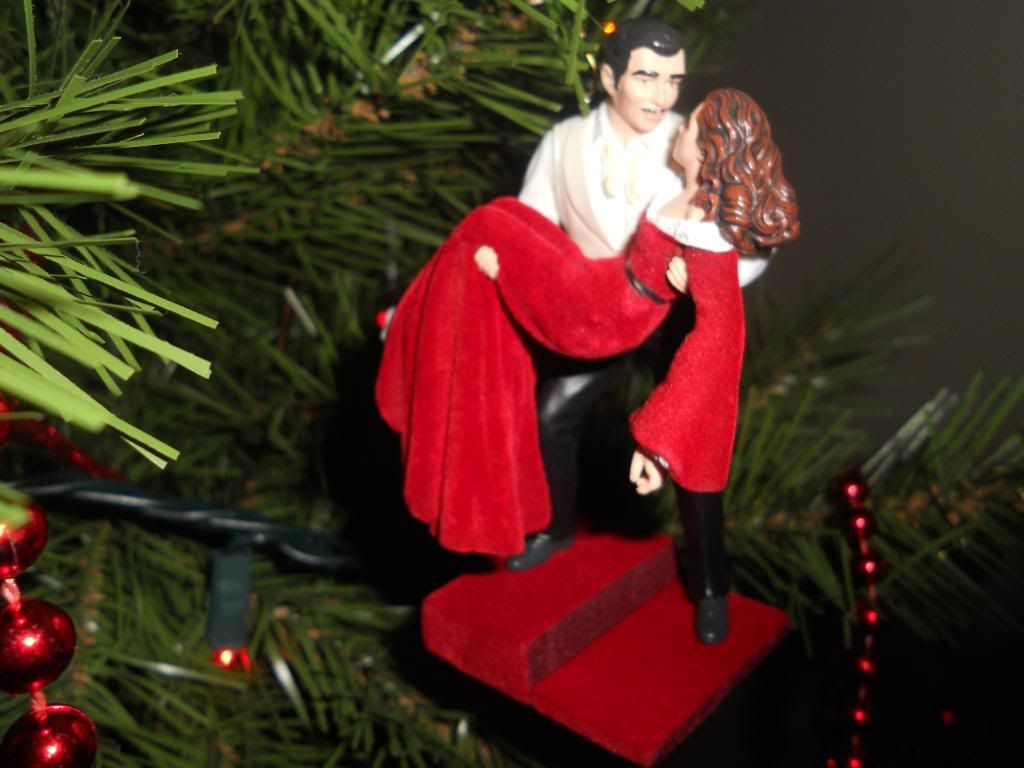 This was the red dress Scarlett wore when she went to visit Melany.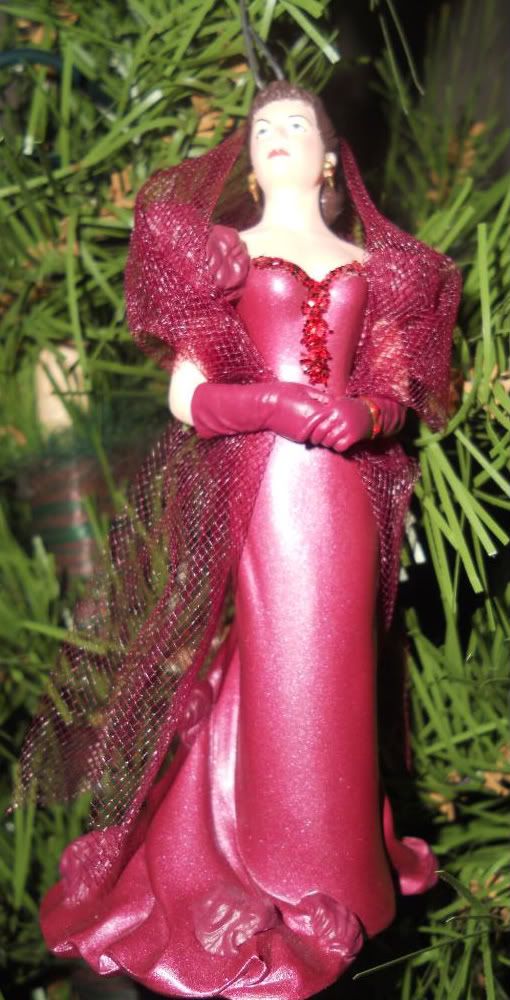 And "fiddle-de-dee" who could forget the dress made out of curtains.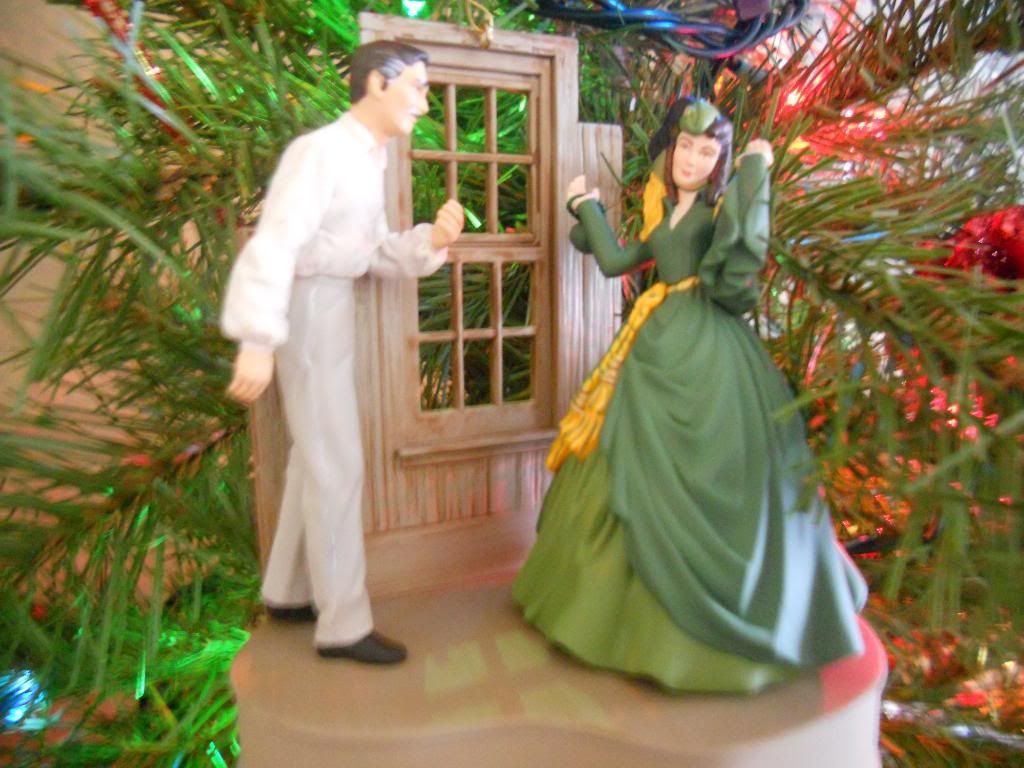 Or, the moment Rhett proposed to the widowed Scarlett. "Afterall.... tomorrow is another day!"