Summertime brings county fairs, and county fairs mean baked goods exhibited for judges approvals. I was a 10 year 4-H member and took the foods project every year. I baked cookies, muffins, cakes, pies and whatever else was required. I would practice and try different recipes in hopes of finding one that was "county fair worthy."
What is "county fair worthy" you ask? Well that means it's been perfectly mixed with no tunnels, perfectly baked (not too much and not too little) is shapely, uniform and on down the list I could go but you get the picture. It looks amazing and taste even better. Those "county fair worthy" baked goods would get a blue ribbon or better.
Needless to say every time I set out to bake something and pull it out of the oven, there is a little voice in my head questioning; did it brown evenly, did it rise properly, when I cut it open will there be tunnels, should I set it on a cooling rack to give it those perfect lines on the bottom... (You get my point now.) Is it "County Fair Worthy"?
Well last week as I was finding things to do with the zucchini from our garden I found this recipe for a Streuseled Zucchini Bundt Cake and thought it was worth a try.
The Recipe:
Layer the batter, streusel, batter, streusel, batter.
In the end there were no tunnels, pretty even distribution between batter and streusel, nice brown color and good detailing on the icing. I think this one would be considered "county fair worthy"!!!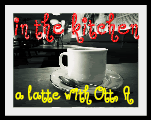 This post was linked to:
Tempt My Tummy Tuesday
at Blessed with Grace
Tuesday at the Table
at All the Small Stuff
Tuesday Taste
at Crazy Daisey